House Plan Modifications
Alan Mascord Design Associates offer modification services to customize your chosen design to suit your needs perfectly. The process to realizing your dream home begins with a search of our vast archive of house plans. When you've found a design that you love - there may be things you need to change to fit your family, or construction site. Do you need to adapt the plan to suit the topography of your building location? Do you want to change the layout of bedrooms or bathrooms? Whatever you wish to change, our modification team can provide a free quote with the following simple steps:
Tell Us About The Modifications You Want
Send us a description of the changes you want to make. Note: It may be helpful to download the PDF Flyer Page of your chosen design (from the plan description page) and mark them up to show your changes visually. Marking up images is easy with free online tools such as PDF2GO.
Once your file is marked up, email it to us along with a description of your modification request - sales@mascord.com. If you speak with a modification team member on 1-800 411 0231, you can also email files directly to your representative.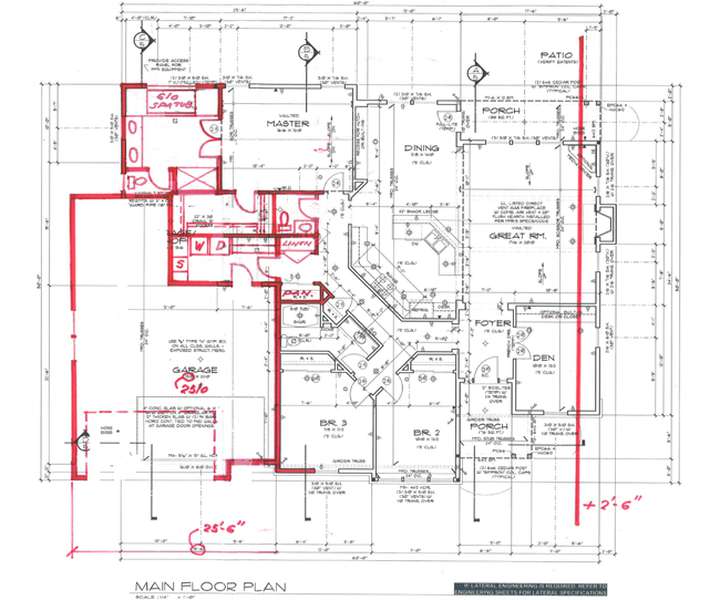 Review Your Quote
Our modification team will respond to your request as timely as possible - your quote will outline your total cost for the changes, and a time frame for completion.
Submit Payment and Start Work
If you would like to move forward then you simply sign the quote and call us to provide your billing information. Once the plans and modifications are paid for, the modification team will get to work and provide preliminary plans for your approval. Once approved, the final drawings are produced and delivered.
Have Questions? We're Here to Help
Call a house plan specialist on 1-800 411 0231 to discuss your modification project, ask any questions you have, and find more information.